If you want to know more about different Forex brokers, Brokerchaser is the right place for you.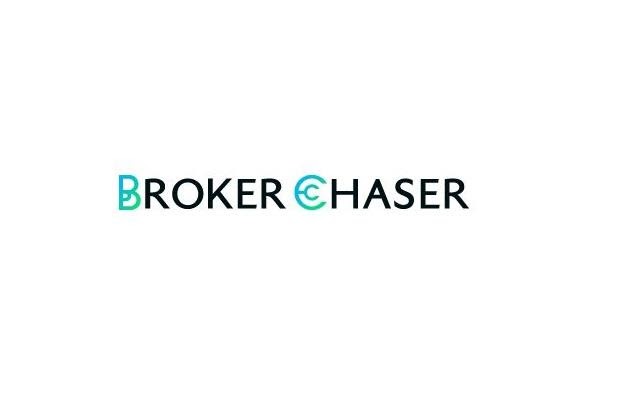 Experienced traders do not change Forex brokers so often. Mainly because it's not an easy task to find the one that is trustworthy and suitable for all your needs. A lot of things need to be fulfilled when you are looking for a broker and if you don't want to be scammed, you have to read carefully every detail from the Terms and Conditions. Well, we might have an easier way to find a broker and that way is called Brokerchaser.
Brokerchaser is a website that has a complete list of the most popular Forex brokers. There, you will find every information about a broker that interests you and after reading the review you will know for sure whether that specific broker is worth your time or not.
We cannot emphasize enough the importance of reading proper reviews. This is the only way to know every detail and confirm if someone else shares the same thoughts about a broker. If your opinions are complementary, you will know what to do. So, instead of spending a lot of time on different forums where people can say things out of anger, the best thing you can do for yourself is to sit and read a few reviews that will show you whether a broker is trustworthy or not.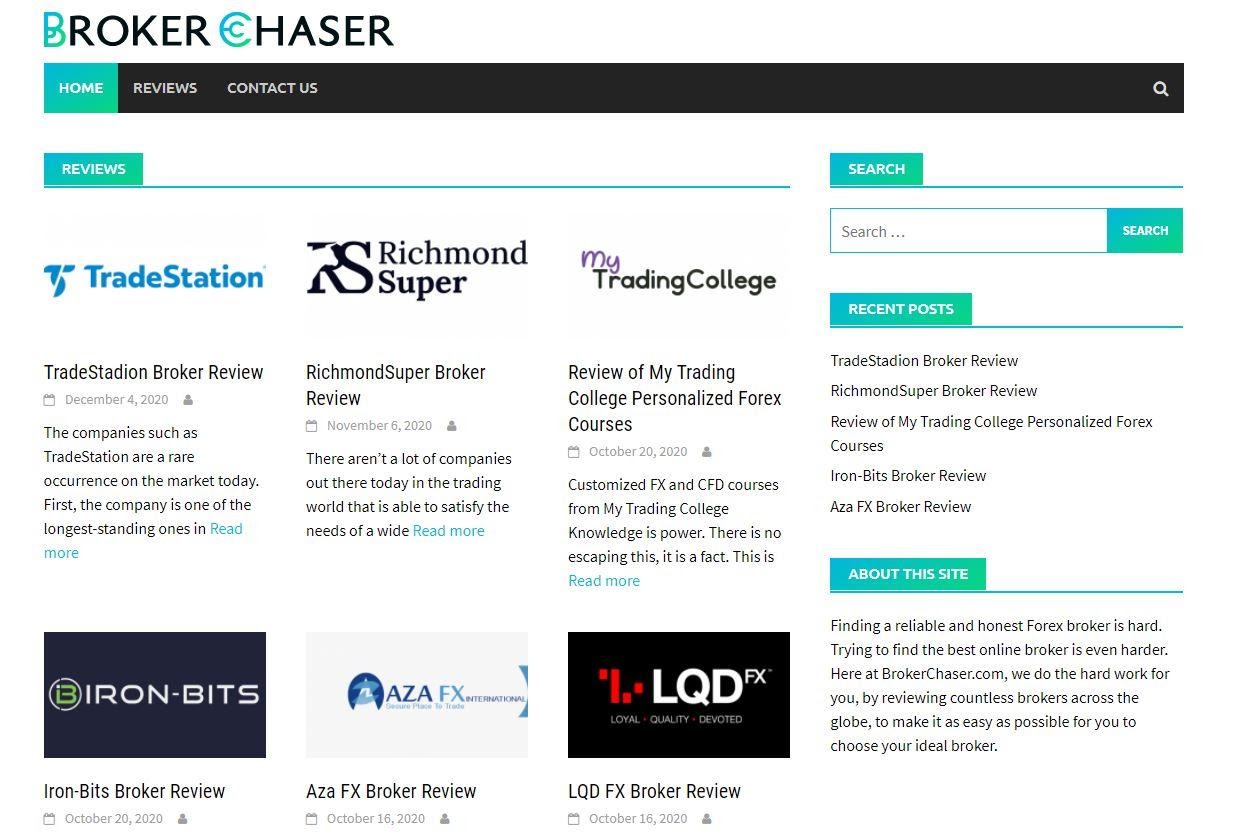 Why Brokerchaser?
The first thing that attracts most visitors is the visual appearance. This website has a simple design without too many unnecessary details. After all, we are here to read reviews, not to be distracted.
Navigation through the website is easy. There is a main menu where you can go on the reviews directly or the contact page if you have any questions. Also, there is a search bar if you have any specific broker in mind and you don't want to waste time looking at the list.
As you can see, everything is organised well and even the first-time visitors can find everything without a problem. When you go to the Reviews page, a list will appear and you will be able to read every single review. Keep in mind there are a lot of them, so you need to take some time and read them all, it will mean a lot for your future decisions.
The Review Structure
We wanted to dedicate one part of this article to the structure of a review. You will be able to understand the complete review better because you will know how to follow it. Everything begins with a little bit of introduction. In the beginning, you will learn about a broker, when it was founded, what you can trade there and how it runs the business in general. This will give you a clear picture and it might even tell you in what direction the review is going.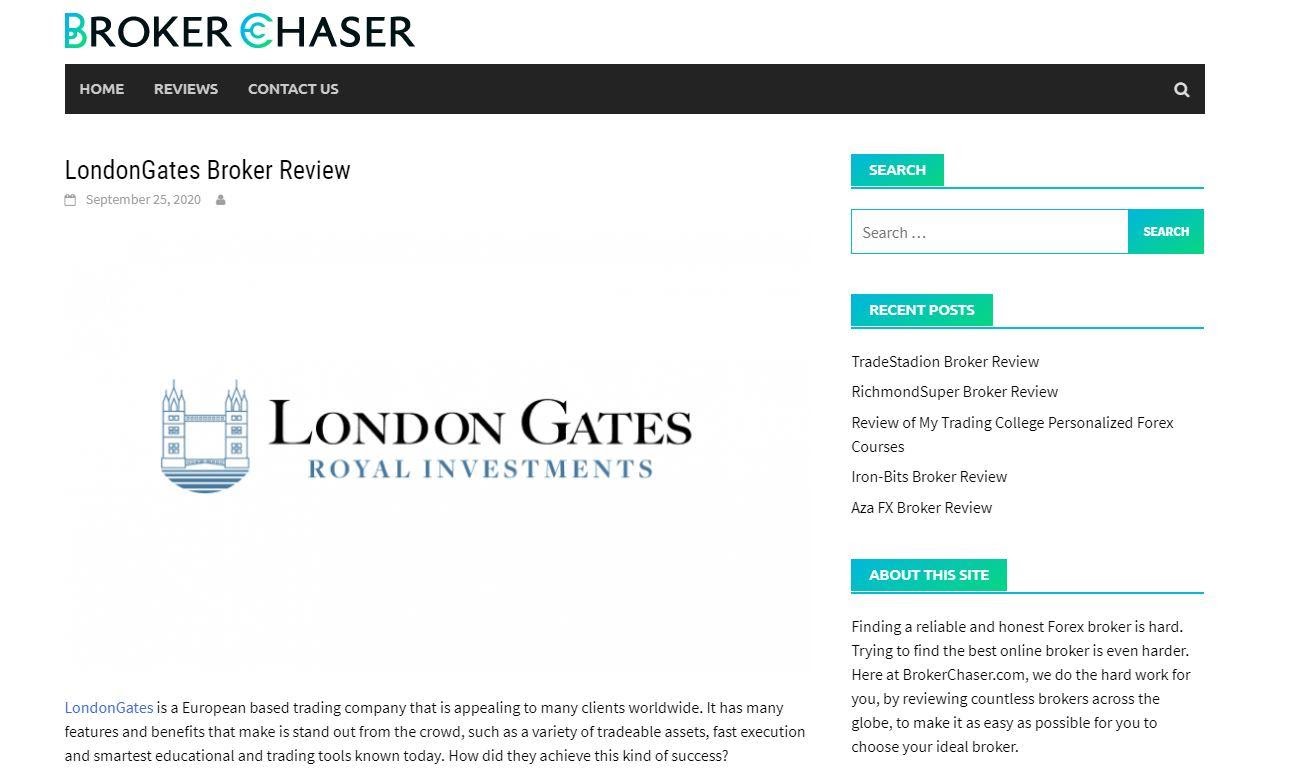 In the next part of the review, they will tell you every detail about the service quality. The quality of service represents some parts of the brokers business that might be crucial to each trader. For example, the responsiveness of the website and the trading platform. Or the availability of educational material, account type selection, etc. As you can see, many things can be described here and usually, people from Brokerchaser pay attention to all of them.
If you want to trade and learn as well, after reading this part you will know if that's even possible with a specific broker. Also, if the trading conditions are not good, people from Brokerchaser won't have a problem to tell that and you will be able to find another place, where you can use the full potential.
The next thing on the menu is the responsiveness of the customer support. As you already know, having proper support is a mandatory thing. If you decide to open an account and deposit money, a broker has to provide someone who will be there to help you when necessary. Errors are common in this kind of business and there is nothing unusual about them, that's why the Brokerchaser team always tests one of the contact methods, to see whether you can count on fast problem solving or not.
By now, you will know if a broker fulfils the most important parts of the business. But what about transaction methods and speed? Well, you will learn about that in the next segment of each review on Brokerchaser. They really go through every detail and that's why we believe this is the best online Forex review site you can find. After this part, you will know what transaction methods are available and whether a broker gives you an opportunity to choose or not. Also, you will know how long it takes to receive money on your bank account. Sometimes, if you are not careful enough, you can omit the fact that the broker transfers money even after a month. So, if you want to avoid misunderstandings, read carefully each review on this website.
The next logical step is a discussion about commissions. Every broker needs to charge something, but that amount can vary a lot. So, why wouldn't you find someone who will charge you just 1% instead of 21%? Brokerchaser can help you with that since they read carefully every term and talk about it in a review.
Now, it's time to talk about regulation. We all know that a license is an important part of every Forex broker, but does that mean you should completely skip unlicensed brokers? Not at all. Sometimes, trading conditions and the overall experience a broker has to offer is much more valuable than a license. That said, you need to be careful while reading this part of a review because red flags will be all over it if there is a reason.
As the last part, Brokerchaser is moving to the transaction methods again. To make sure you have enough possibilities. Also, there will be a few sentences summarizing the whole experience and you will know for sure what steps to make in the future.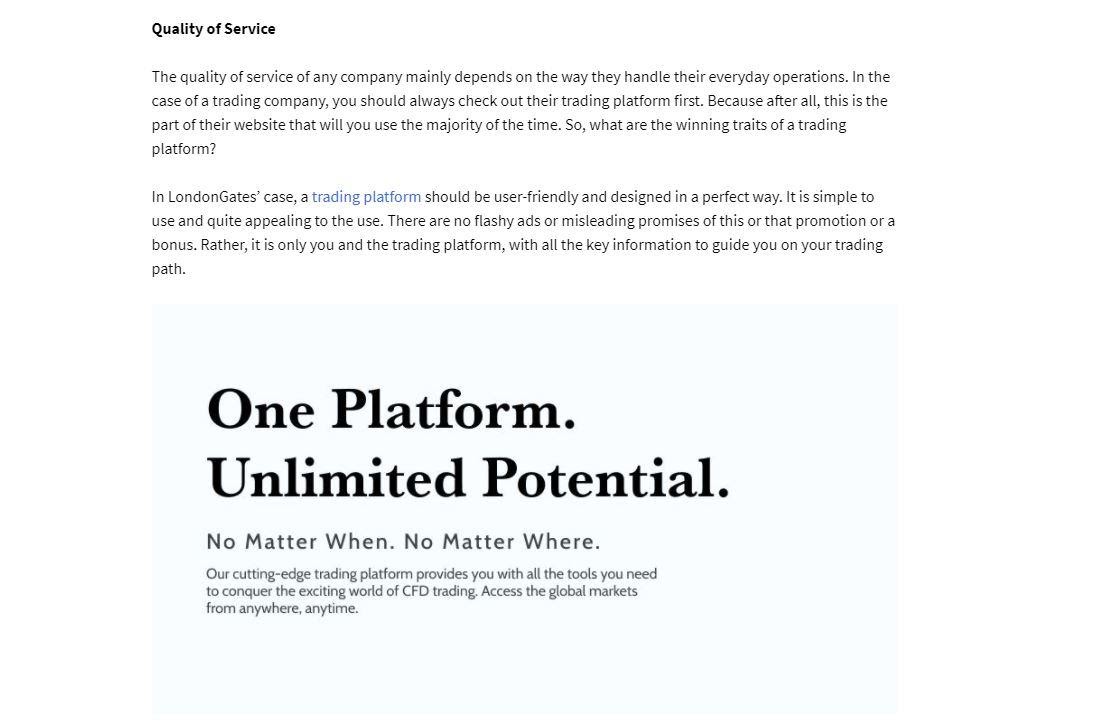 The Bottom Line
If you are looking for the best Forex reviews site, our advice is to visit Brokerchaser. Not only will you learn new things, but you will also know what are the most important things you need to pay attention to while looking for a new Forex broker. Every detail in their reviews is covered by straight facts, so you won't make a mistake if you listen to them and open an account at a website they recommend.